Be part of unique experience of guided fishing tour on Ljubljanica river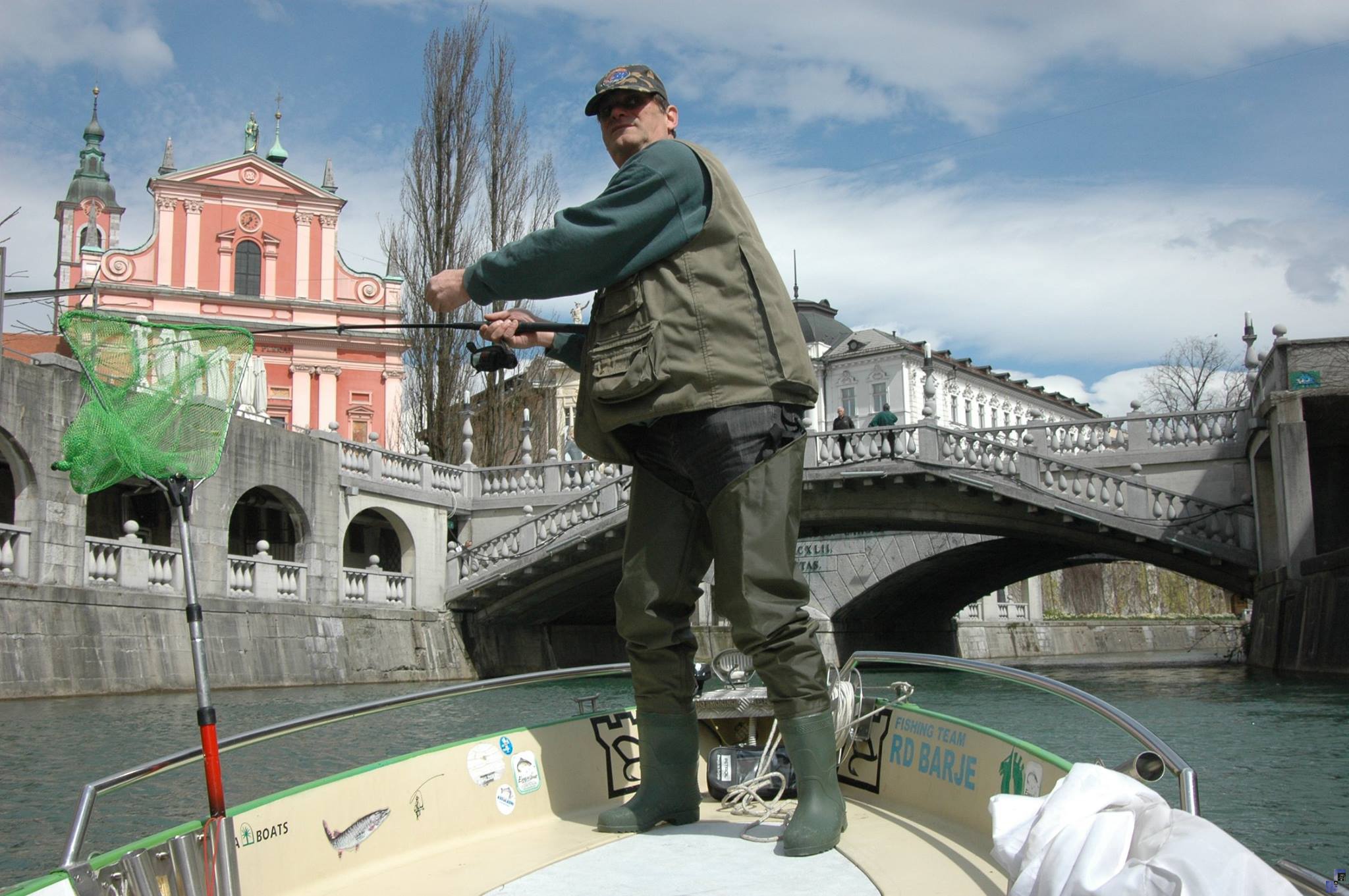 You will get in a fishing boat in the city centre of Ljubljana, begin fishing on the city centre section of the Ljubljanica, and continue your activity while drifting towards the Ljubljana Moors. We'll take you to Podpeč where you can chase large fish and have a great fun at the same time. Fishing will be done in accordance with regulations, which means that most of the fish caught will be released. River Ljubljanica gives Ljubljana a special touch as a navigable river until the 19th century. Today Ljubljanica River is one of the most recognizable symbols of the city. The dark green river, surrounded by plentiful bank-side vegetation, which enables good fishing especially from a boat, hides trout, grayling and huchen, as well as Danube roach, chub and pike. Every year, several trophy individuals of these species are caught. Enjoy fishing on the river Ljubljanica.
Included in price: The hire of a boat (max 4 hours) • Professional and informative skipper/guide speaking English, German, Croatian, Slovene • A fishing permit • Free equipment and quality tackles, artificial lures only • Refreshing drinks

Per request it is also possible to arrange departure from other cities in Slovenia.
The price of the guided tours includes: guide, transport and accident insurance.
Admissions are included in the price of the scheduled guided tours. Admissions are not included in the prices of individual guided tours.
Minimum number of people attending a regular scheduled guided tour in English is 2, otherwise the tour can be canceled or postponed to another day.

Private daily tours are conducted in Slovene, English, Russian, German or French and scheduled daily tours are conducted ONLY in English.

Transfers to and from attractions include transport and English-speaking driver (without a guide and entrance fees).

Terms of payment: payment in full up until one day before the start of service.
Manner of payment: in cash, by bank transfer or by credit cards Eurocard, MasterCard, Visa, American Express.
Cancellation: if the tour is cancelled by applicants in less than 24 hours before the tour is due to take place the whole amount for the tour should be paid.

In some cases different prices and general terms and conditions may be agreed upon. Pursuant to the Slovenian Code of Obligations, TOUR AS reserves the right to cancel the programme in case of force majeure or to slightly modify it but not to the detriment of its content.

General terms and conditions form part of the programme.

An individual proposition for Slovenia tours can be prepared upon agreement as well.
Reservation
TOUR AS d.o.o.,
Mala ulica 8
1000 Ljubljana, SLOVENIA
T:
+386 1 434 26 60,
F:
+386 1 434 26 64
E:
info@apartmaji.si
GPS: 46° 03' 12.16"N, 14° 30' 29.70"E