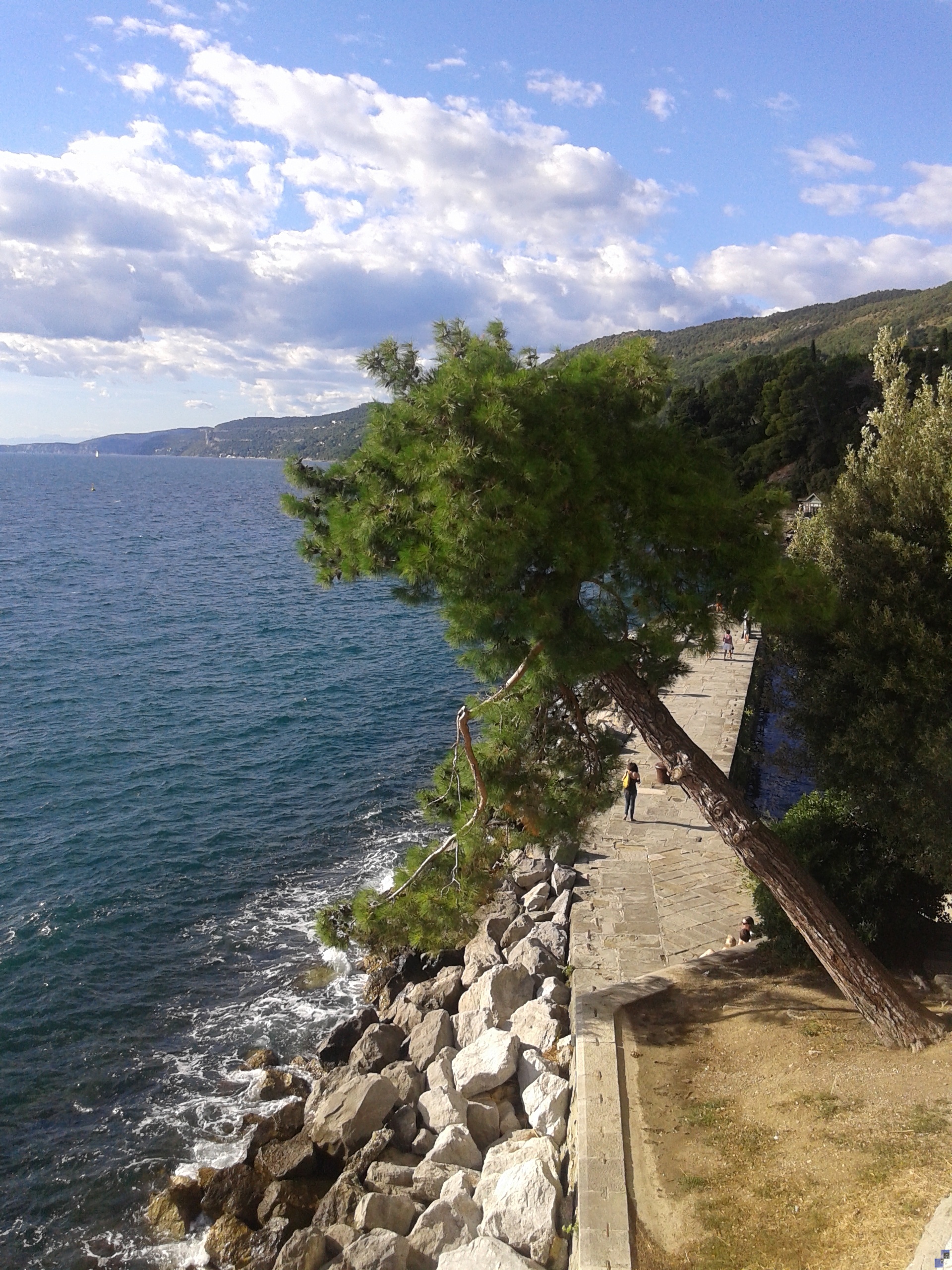 Trieste is the most northern port in the Adriatic Sea with an interesting history. With its strategic location it was very important throughout the history and played a strong role for the economy of the Hapsburg Empire. The town is still multicultural and was also marked by public figures of that time like James Joyce and Sigmund Freud. Today it offers picturesque squares and architecture, typical Italian cafes and many shopping opportunities.
We will walk through the centre of the city and visit the Piazza Unita d' Italia, the Government Palace, the Municipal Palace, the statue of Charles VI and more. Some free time for independent sightseeing or shopping is also available.
Next we will visit a Miramare Castle, once a residence of the Habsburg family today a museum, build in 19th Century (1860) on Maximilian Habsburg's order for him and his wife Charlotte of Belgium.
Today Trieste is the most important coffee port in Europe and it's no wonder that it is a city where you will taste one of the best coffees, where you can find lots of small and large cafes with a rich history, where also great writers and poets once sat.
Trieste has over 10 operating coffee roasting plants, including world brands such as Illy, Hausbrandt, Cremcaffe, Qubik Caffe and Primo aroma. One of the roasting plants we can visit upon prior arrangements (surcharge) to learn the history of roasting coffee and to taste it directly from the production line.
Departure from Ljubljana or by prior arrangement also from other cities in Slovenia.
Preis per group:
With guide*
Without Guide**
1 - 3 persons

from

270 €

from

240 €
4 - 8 persons

from

360 €

from

300 €
*Price includes transport and guidance in English, Russian language.
**Price includes: transport and informative English-speaking driver.
Surcharges: Entrance to the castle 8 € / person.
The price of the guided tours includes: guide, transport and accident insurance.
Admissions are included in the price of the scheduled guided tours. Admissions are not included in the prices of individual guided tours.
Minimum number of people attending a regular scheduled guided tour in English is 2, otherwise the tour can be canceled or postponed to another day.

Private daily tours are conducted in Slovene, English, Russian, German or French and scheduled daily tours are conducted ONLY in English.

Transfers to and from attractions include transport and English-speaking driver (without a guide and entrance fees).

Terms of payment: payment in full up until one day before the start of service.
Manner of payment: in cash, by bank transfer or by credit cards Eurocard, MasterCard, Visa, American Express.
Cancellation: if the tour is cancelled by applicants in less than 24 hours before the tour is due to take place the whole amount for the tour should be paid.

In some cases different prices and general terms and conditions may be agreed upon. Pursuant to the Slovenian Code of Obligations, TOUR AS reserves the right to cancel the programme in case of force majeure or to slightly modify it but not to the detriment of its content.

General terms and conditions form part of the programme.

An individual proposition for Slovenia tours can be prepared upon agreement as well.
Reservation
TOUR AS d.o.o.,
Mala ulica 8
1000 Ljubljana, SLOVENIA
T:
+386 1 434 26 60,
F:
+386 1 434 26 64
E:
info@apartmaji.si
GPS: 46° 03' 12.16"N, 14° 30' 29.70"E