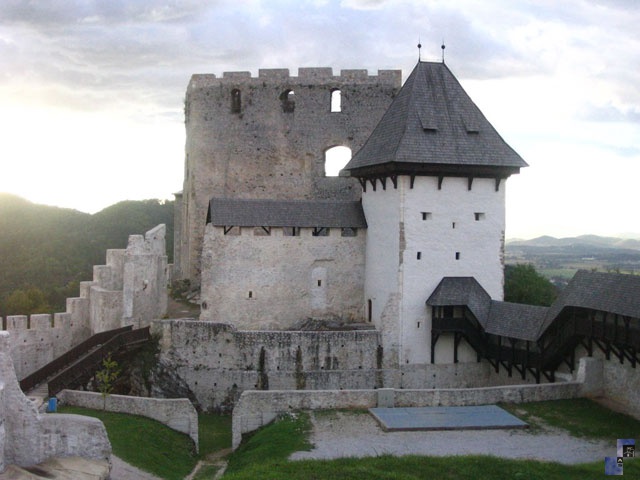 We take a walk around the Rogaska Slatina Park, which has a rich history – in 1846 Franz Liszt resided here; in 2011 it won an awardfor the most beautiful regulated spa town. The noteworthy Crystal Hall even today hosts numerous concerts, recitals and theatre performances. In the drinking hall we recommend tasting of the healing mineral water Donat Mg, which you can buy in the shops as well.
We take you past the spa resort of Olimje to visit the Olimje Monastery - the oldest Slovenian pharmacy with a domestic botanical garden with nearly two hundred species of medicinal herbs. Close by there is also a chocolatier, where they make and sell homemade chocolate.
At Jelenov Greben (Deer Crest) they breed deer and walking among them is a unique experience. It is possible to purchase domestic dried meat products. Here we stop for lunch featuring local delicacies, including an excellent venison goulash. Also possible wine tasting. Nearby is a private brewery, Haller, where both dark and light beer is brewed.
On our way from Ljubljana to Rogaska Slatina we will visit Old Castle Celje, which is one of the most important sites of castle architecture in Slovenia. Also we can make a visit to the archaeological park and a Roman cemetery.
Departures from Ljubljana or per request also from other cities in Slovenia.
Preis for group:
| | | |
| --- | --- | --- |
| | With guide* | Without guide** |
| 1 - 3 persons | from 270 € | from 230 € |
| 4 - 8 persons | from 360 € | from 300 € |
*Price includes transport and guidance in English, Russian language.
**Price includes: transport and informative English-speaking driver.
Optional supplements: Ana's house, a tradition in Rogaska Slatina (5 € / person), Celje Old Castle (6 € / person), wine tasting with or without cold cuts (from 10 € / person), Roman necropolis (5 € / person).
The price of the guided tours includes: guide, transport and accident insurance.
Admissions are included in the price of the scheduled guided tours. Admissions are not included in the prices of individual guided tours.
Minimum number of people attending a regular scheduled guided tour in English is 2, otherwise the tour can be canceled or postponed to another day.

Private daily tours are conducted in Slovene, English, Russian, German or French and scheduled daily tours are conducted ONLY in English.

Transfers to and from attractions include transport and English-speaking driver (without a guide and entrance fees).

Terms of payment: payment in full up until one day before the start of service.
Manner of payment: in cash, by bank transfer or by credit cards Eurocard, MasterCard, Visa, American Express.
Cancellation: if the tour is cancelled by applicants in less than 24 hours before the tour is due to take place the whole amount for the tour should be paid.

In some cases different prices and general terms and conditions may be agreed upon. Pursuant to the Slovenian Code of Obligations, TOUR AS reserves the right to cancel the programme in case of force majeure or to slightly modify it but not to the detriment of its content.

General terms and conditions form part of the programme.

An individual proposition for Slovenia tours can be prepared upon agreement as well.
Reservation
TOUR AS d.o.o.,
Mala ulica 8
1000 Ljubljana, SLOVENIA
T:
+386 1 434 26 60,
F:
+386 1 434 26 64
E:
info@apartmaji.si
GPS: 46° 03' 12.16"N, 14° 30' 29.70"E