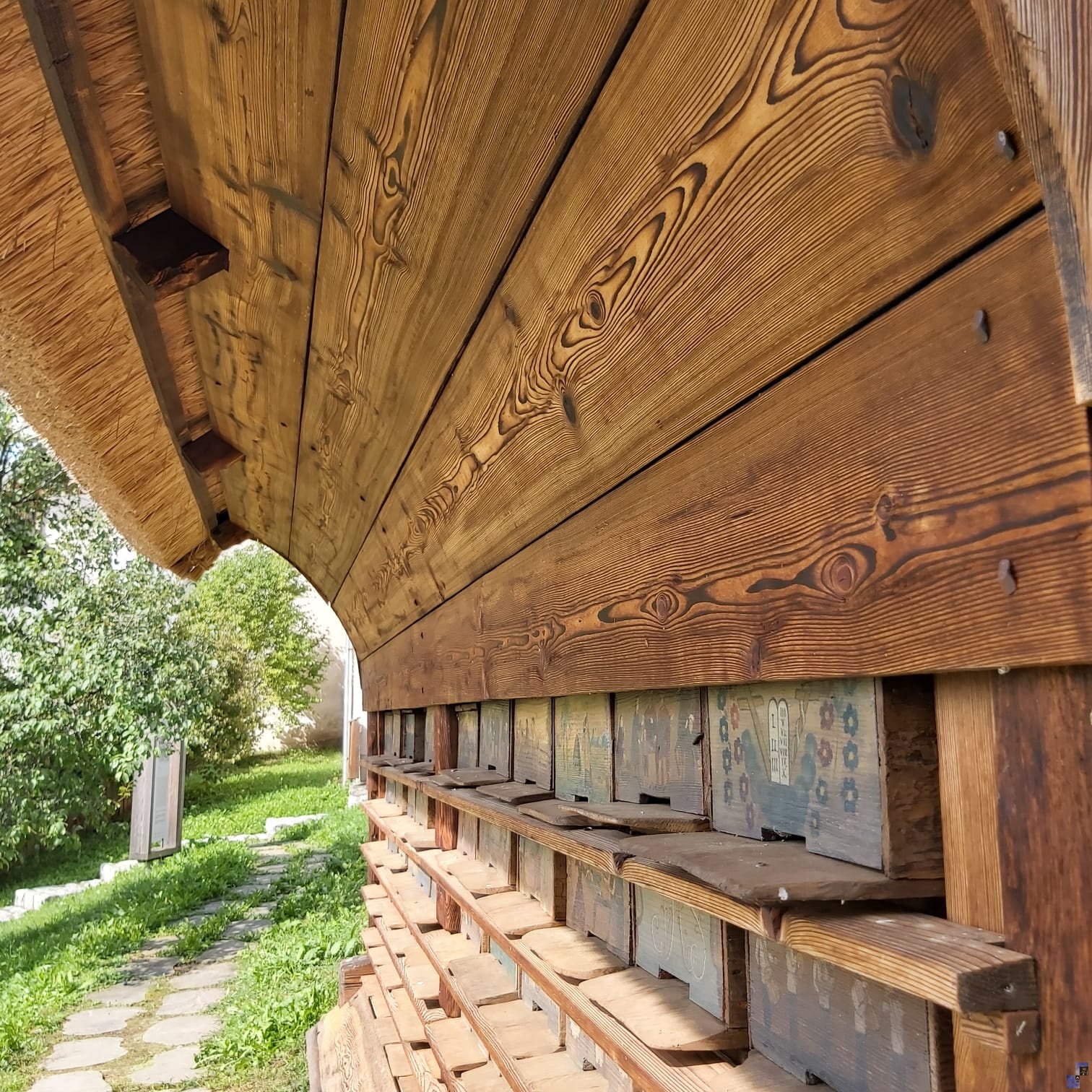 Free guided tour of Žirovnica - Along the beekeeper's path
We invite you to a free guided tour along the cultural heritage trail in the picturesque village beneath Stol in Gorenjska.
Listen to interesting stories in the embrace of meadows, forests and mountains.
We will visit the birthplace of Anton Janša, a pioneer of modern beekeeping. With his help, Slovenian beekeeping and the Carniolan lavender bee (Apis mellifera carnica) became world known. May 20th, Anton Janša's birthday, is also a World Bee Day. The Carniolan bee is an autochthonous species, it has always been in our area and is therefore an important part of our ecosystem. How useful this insect is, how much goodies it gives us. Its impact on lives of past and present is impossible to ignore, as bees help maintain balance in the environment, nature and biodiversity.
We will also visit the birth house of Matija Čop and learn about the development of Slovenian alphabet, see an interesting collection of archaeological finds from the hill Ajdna and climb to Vodostan, to a lookout point (635 m) above Žirovnica.
Meeting point: parking lot at Čop's birth house in Žirovnica.
The program includes: 2 hours of free easy walking tour of the city center with a local tourist guide in Slovenian and Russian language.
Free tours with a local guide are enabled by the Slovenian Tourist Board in order to raise awareness about how tourist guides improve the quality of the destination experience and at the same time contribute to the support of operation and preservation or raising the quality of tourist guides as an important part of tourist services.

Free tours are available until 10th December 2020 or until the funds are used up.

Registrations are required by e-mail nika.buda@touras.si or by phone +386 (0)41 947 447

If the proposed time or day does not suit you, we can re-arrange it upon request.
The price of the guided tours includes: guide, transport and accident insurance.
Admissions are included in the price of the scheduled guided tours. Admissions are not included in the prices of individual guided tours.
Minimum number of people attending a regular scheduled guided tour in English is 2, otherwise the tour can be canceled or postponed to another day.

Private daily tours are conducted in Slovene, English, Russian, German or French and scheduled daily tours are conducted ONLY in English.

Transfers to and from attractions include transport and English-speaking driver (without a guide and entrance fees).

Terms of payment: payment in full up until one day before the start of service.
Manner of payment: in cash, by bank transfer or by credit cards Eurocard, MasterCard, Visa, American Express.
Cancellation: if the tour is cancelled by applicants in less than 24 hours before the tour is due to take place the whole amount for the tour should be paid.

In some cases different prices and general terms and conditions may be agreed upon. Pursuant to the Slovenian Code of Obligations, TOUR AS reserves the right to cancel the programme in case of force majeure or to slightly modify it but not to the detriment of its content.

General terms and conditions form part of the programme.

An individual proposition for Slovenia tours can be prepared upon agreement as well.
Reservation
TOUR AS d.o.o.,
Mala ulica 8
1000 Ljubljana, SLOVENIA
T:
+386 1 434 26 60,
F:
+386 1 434 26 64
E:
info@apartmaji.si
GPS: 46° 03' 12.16"N, 14° 30' 29.70"E